It's Week 3 of the weekly Breastfeeding Blog Hop.

Link up to connect with other breastfeeding-friendly bloggers!

This Week's Guest Host:
Here are the guidelines for this blog hop:
Follow the 4 blog hosts for the week (spots #1-4). Spot #4 will always feature a blogger randomly selected from the previous week's blog hop.


Link up your breastfeeding-friendly blog so others can find it. If you have posted about breastfeeding (and/or pumping) in the past or plan to post about breastfeeding, that's you!


Check out some of the other blogs from the Linky. Be sure to leave a comment on each blog that you found them through the Breastfeeding Blog Hop so they can follow you back!


Repost the linky (link for the code is in the lower right-hand corner of the linky below) on your blog to help promote the blog hop. Be sure to add some info about YOU so others have a place to say "Hi" & let you know they're following.


Grab the button below if you'd like and display it in your linky post or your sidebar.


This blog hop will be active from Thursday, 01/20 - Sunday, 01/23.


Be sure to include these guidelines when you add the Blog Hop Linky Code to your blog.


About ME (Ashley D00dles all the days)
- Hello *waves*. I'm 22 I'm a stay at home mom. My life is drama filled! I have two gorgeous boys Z (2yo) and Ry (10mo) They rock. We are into cloth diapering (favorite diapers are monkey doodlez tuck and go and wee huggers), babywearing (favorite companies are babyette and catbirdbaby), breastfeeding (obviously) and co-sleeping. I'm technology challenged. I work for the
Nappy Shoppe
which is a great local store that's also online the owner Sharni is like my second mother. I have made over 50 diapers. I've repaired even more. I love homemade things. I love to meet new people who share interests with me. I hope to some day be one of the following, a doula, midwife, nurse, IBCLC. I hope someday to have a hbac (homebirth after c-section). If anyone can help me get the guts to do that someday I would seriously appreciate it! Well that's about it! I'm @ashley_d00dle on twitter if you want to follow me there I would LOVE it! the 0's are zeros not o's keep that in mind when you follow me...if you follow me, which you should.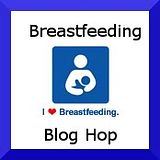 Published with Blogger-droid v1.6.5